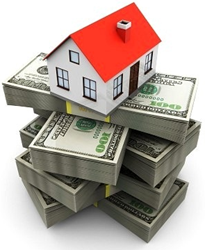 When you are scratching around just trying to figure out how you are going to pay the utilities for the month, buying a home can seem like a fantasy rather than a goal. In the past, that would have actually just been the way it was. But with the programs available today combined with the slump in the housing market, home ownership is no longer just a fantasy.

There are a couple of different ways you can buy a home, often with little or no money down. No matter what, you will need money to pay for other aspects of moving, like renting a truck and turning utilities on.

IDA: An Individual Development Account may be exactly what you need. IDAs require that you attend free classes to learn how to manage your finances, but you'll end up with a savings account you can't beat. When you deposit one dollar into your IDA, it is matched by at least one dollar and up to three dollars, depending on local resources and your qualifications Yet even if you only get matched dollar for dollar, you are doubling your savings without digging too deep into your budget. The IDA can be used to buy a home, start a business, or go to school.

Land Contract: If you have less than desirable credit or you just want to stay away from dealing with lending institutions, a land contract option might be the best option for you. Thinking that no one would sell you a house on land contract? Think again as you read the details of how I ended up in a land contract situation.

I had been thinking about buying a home for about a year. When I would go out driving, I would write down the numbers from For Sale signs I saw. One day I brought my list in and started calling around. Of the ten numbers I called, 7 of them were willing to work with me on a land contract basis. That's 70% of the people I talked to who were willing to do land contract and this when I told them I had a low credit score because I simply didn't buy things on credit. Don't even get me started on how ignorant I think it is to be penalized for paying cash rather than using credit, but most of the time no credit is worse than bad credit.

In the end I wound up with a home on 5 acres for less than $20,000. I used my tax return for the down payment and I have worked my butt off to make our home more comfortable by using recycled items and getting creative with my home remodeling.